316/316L Stainless Steel Nuts & Bolts Manufacturer and Suppliers
High-Quality Stainless Steel 316 Nuts & Bolts Supplier, ASTM A240 SS 316L Nuts, Industrial Steel Fasteners, ASME SA240 SS 316L Bolts, Steel Screws, Stainless Steel 316 Anchor Fasteners Manufacturer, SS 316L Nuts, SS 316 Bolts, Stainless Steel UNS S31603 Bolts & Nuts Exporter
Stainless Steel 316L Hex Bolts, SS Hex Nuts, Stainless Steel 316 Nylock Nut, SS 316L Dome Nut, Stainless Steel 316 Wing Nuts, SS 316L Flange Nuts, Stainless Steel 316L Weld Nuts, SS 316 Ring Nuts, Stainless Steel 316L/316 Counter Sunk Bolts, SS 316 Hex Head Bolts
Vasraj Stainless Steel is the most recognized manufacturer, supplier, and exporter of 316 Stainless Steel Nuts & Bolts and 316L Stainless Steel Nuts & Bolts. These SS 316/316L Nuts & Bolts are available in different forms, types, shapes, sizes, and dimensions. With using high-grade raw materials and advanced manufacturing practices, we produce these SS Fasteners and deliver across the world.
Nuts & Bolts are one of the types of fasteners that produce temporary joints without damaging the joining components. This joint is easy to assemble and dissembled. 316 Stainless Steel Nuts & Bolts contain 18% chromium and 10% nickel with additional molybdenum offer excellent strength and resistance to oxidation and corrosion.
316L Stainless Steel Nuts & Bolts have lower carbon content, exhibits outstanding forming and welding characteristics. They can easily be formed into different shapes and sizes. We supply these SS 316/316L Nuts & Bolts in numerous types including SS 316 Hex Nuts, SS 316L Hex Bolts, SS 316 Dome Nuts, SS 316L Wing Nuts, SS 316 Panel Nuts, SS 316L Lag Bolts, and SS 316 Flange Nuts, etc. Kindly Contact Us to buy these SS Nuts & Bolts at the most affordable prices.
Stainless Steel UNS S31600 Nuts, SS UNS S31603 Bolts, SS 316 Nuts & Bolts, Stainless Steel 316L Panel Nuts, SS 316 Lag Bolts Price in India, Stainless Steel 316L Self Clinching Fasteners Stockist, Stainless Steel 316 Nuts & Bolts Latest Price.
316/316L Stainless Steel Nuts & Bolts - Quick Section Links
Specifications for 316/316L SS Nuts & Bolts
These are the Standard specifications of 316/316L Stainless Steel Nuts & Bolts. We also manufacture and export any custom specification as per client's requirement. For any custom specification Click Here to contact us.
| | |
| --- | --- |
| Specifications | ASTM A193 ASME SA193 |
| Standard | DIN, ASTM, BS and all International Standards |
| Length | 3 mm to 200 mm |
| Size | M3 – M56 | 3/6″ to 2″ | Custom Sizes |
| Type | Hex Head Bolts, Square Bolts, U bolts, Eyebolts, T bolt, Hex Bolt, Lag Bolts, Counter sunk Bolts, Hex Head nuts, Square nuts, Locknuts, Eye nuts, wing nuts, T nuts, Panel Nuts, Coupling Nuts, Dome nuts, Acorn Nuts |
Types of Stainless Steel 316/316L Nuts & Bolts
UNS S31603 Square Bolt
WERKSTOFF NR. 1.4401 Square Bolt
316/316L SS Hex Head Bolt
SS 316/316L U Bolt
WERKSTOFF NR. 1.4404 Eye Bolt
UNS S31635 Eye Bolt
316/316L Stainless Steel T Bolts & Nuts
ASTM A193 316 Stainless Steel Eye Bolt
UNS S31600 Hex Bolt
ASTM A193 316L Stainless Steel Hex Bolt
WERKSTOFF NR. 1.4571 Hex Bolt
316 SS Dome Nut
UNS S31600 Steel Countersunk Bolt
WERKSTOFF NR. 1.4404 Coupling Nut
SS 316L Lag Bolt
WERKSTOFF NR. 1.4401 Hex Head Nut
ASTM A193 316L Stainless Steel Hex Head Nut
UNS S31635 Panel Nut
ASTM A193 316 Stainless Steel Square Nut
UNS S31603 wing Nut
WERKSTOFF NR. 1.4571 Square Nut
316/316L Stainless Steel Lock Nut
316 SS Eye Nut
316/316L Stainless Steel Nuts & Bolts Chemical Composition
Grade
C
Mn
Si
P
S
Cr
Mo
Ni
N
316 – 316L
min.
–
–
–
–
–
16.0
2.0
10.0
–
max.
0.08
2.0
0.75
0.045
0.03
18.0
3.0
14.0
0.10
Mechanical Properties of SS 316/316L Nuts & Bolts
Grade
Tensile Strength (MPa) min
Yield Strength 0.2% Proof (MPa) min
Elongation (% in 50mm) min
Hardness
Rockwell B (HR B) max
Brinell (HB) max
316 – 316L
515
205
40
95
217
Stainless Steel 316/316L Pipes & Tubes Physical Properties
Grade
Density (kg/m3)
Elastic Modulus (GPa)
Mean Coefficient of Thermal Expansion (m/m/0C)
Thermal Conductivity (W/m.K)
Specific Heat 0-1000C (J/kg.K)
Electrical Resistivity (n.m)
0-1000C
0-3150C
0-5380C
at 1000C
at 5000C
316 – 316L
8000
193
15.9
16.2
17.5
16.3
21.5
500
740
Equivalent Grades of SS 316/316L Nuts & Bolts
| | | | | | | | |
| --- | --- | --- | --- | --- | --- | --- | --- |
| STANDARD | WERKSTOFF NR. | UNS | JIS | BS | GOST | AFNOR | EN |
| SS 316 | 1.4401 / 1.4436 | S31600 | SUS 316 | 316S31 / 316S33 | – | Z7CND17‐11‐02 | X5CrNiMo17-12-2 / X3CrNiMo17-13-3 |
| SS 316L | 1.4404 / 1.4435 | S31603 | SUS 316L | 316S11 / 316S13 | 03Ch17N14M3 / 03Ch17N14M2 | Z3CND17‐11‐02 / Z3CND18‐14‐03 | X2CrNiMo17-12-2 / X2CrNiMo18-14-3 |
Price List of 316/316L Stainless Steel Nuts & Bolts
Vasraj Stainless Steel is one of the most competitive suppliers of 304 Stainless Steel products from India. Prices for 316/316L SS Nuts & Bolts Products are very affordable.
Please click on the request a quote button or click here to request the updated price list and ready stock information along with your requirement. Vasraj Stainless Steel maintains a stock of all standard items and can export them at the best price 316/316L SS Nuts & Bolts
SS 316/316L Nuts & Bolts - Industries & Applications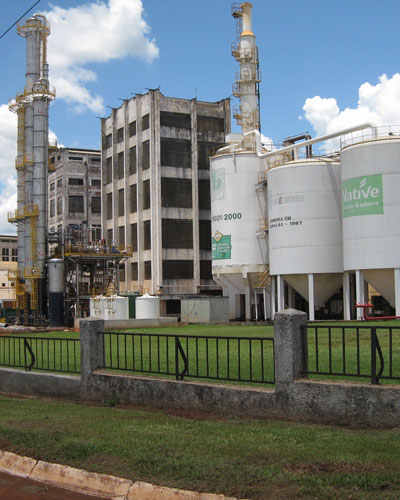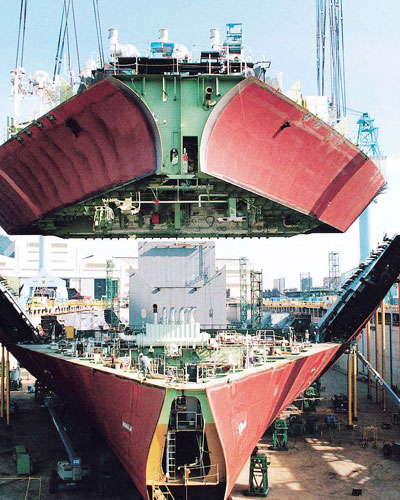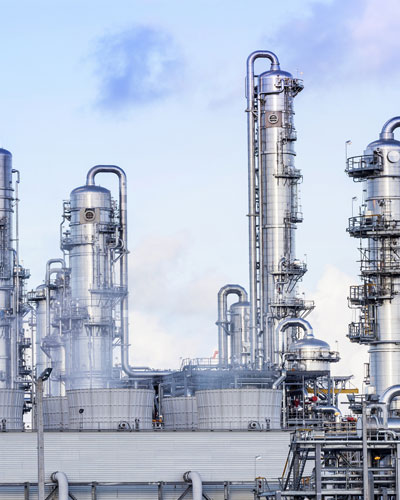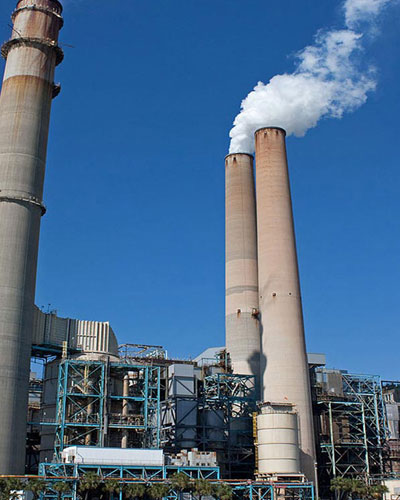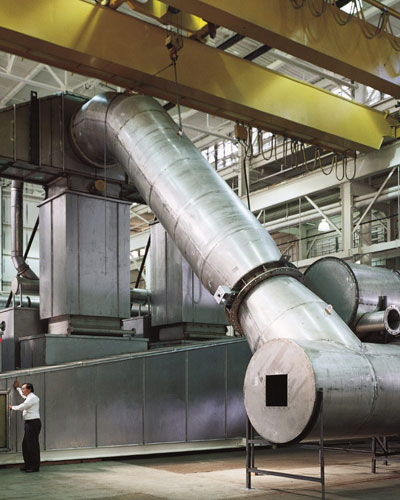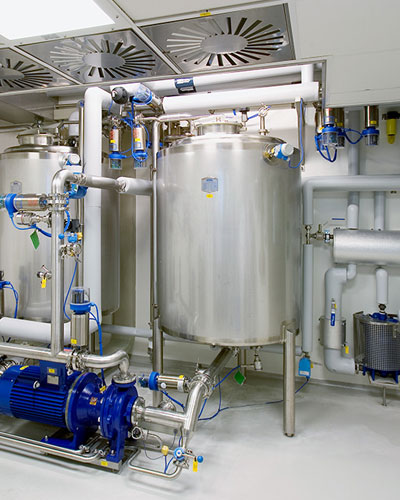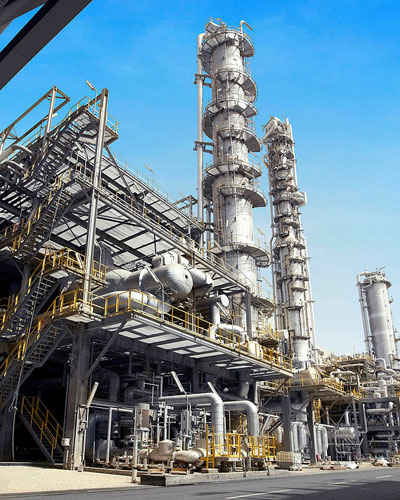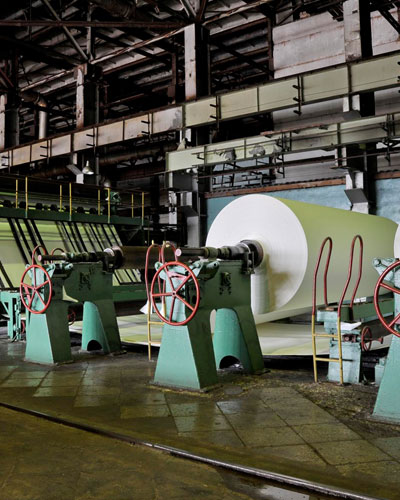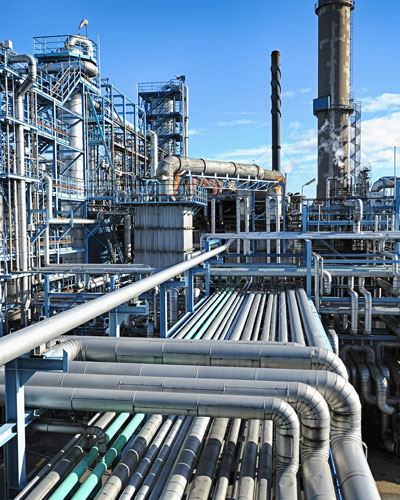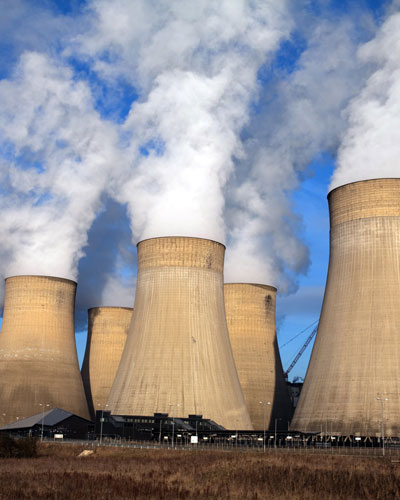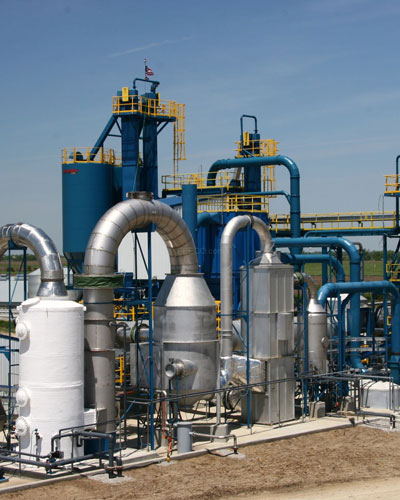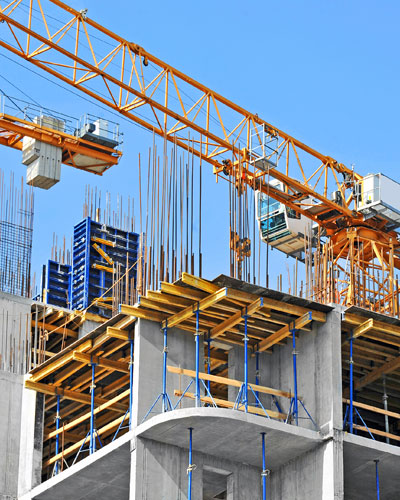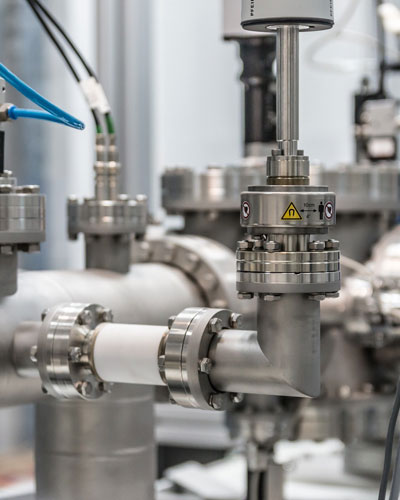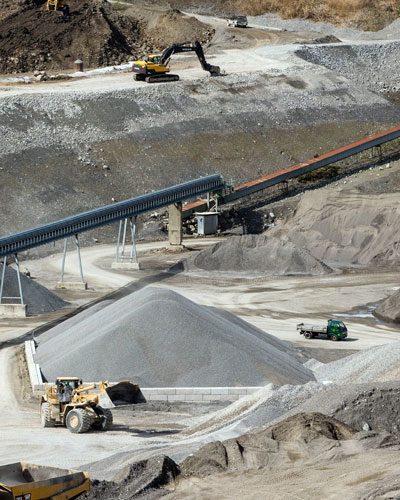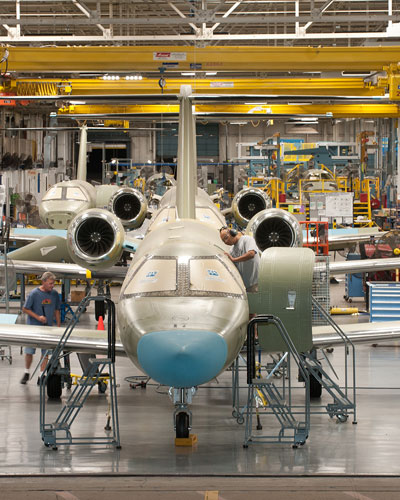 Our 316/316L stainless steel Nuts & Bolts are used in a wide range of applications and various industries. Below are a few of them:
Gas Processing Industries
Petrochemical Industries
Power Generation Industries
Food Processing Industries
Chemical Industries
Oil & Gas Industries
Fertilizers Industries
Sugar Industries
Stock Availability of 316/316L Stainless Steel Nuts & Bolts
We maintain huge inventories of all standard sizes and grades. Please send us your complete requirement and we will send you the availability with the best quote for 316/316L Stainless Steel Nuts & Bolts.
Prominent Countries where we export 316/316L Nuts & Bolts
Exporting 316/316L Stainless Steel Nuts & Bolts to Singapore, Malaysia, Hongkong, Thailand, Indonesia, Taiwan. Other countires includes Afghanistan, Albania, Andorra, Austria, Bahrain, Bangladesh, Bhutan, Brunei, Belarus, Belgium, Bulgaria, Cambodia, China, Cyprus, Croatia, Czech Republic, Denmark, Estonia, Egypt, Finland, France, Germany, Greece, Georgia, Hungary, Iceland, Ireland, Italy, Iran, Iraq, Israel, Japan, Jordan, Kazakhstan, Kuwait, Kyrgyzstan, Lebanon, Latvia, Latin America, Liechtenstein, Lithuania, Luxembourg, Malta, Moldova, Monaco, Maldives, Mongolia, Myanmar (Burma), Nepal, North Korea, Netherlands, Norway, Oman, Poland, Portugal, Pakistan, Palestine, Philippines, Qatar, Russia, Romania, Russia, San Marino, Serbia and Montenegro, Slovakia, Slovenia, Spain, Sweden, Switzerland, Saudi Arabia, South Korea, South Africa, Sri Lanka, Syria, Tanzania, Tajikistan, Thailand, Turkey, Turkmenistan, Ukraine, United Kingdom, United Arab Emirates (UAE), Uzbekistan, Vietnam, Yemen.
Cities where we export Stainless Steel 316/316L Nuts & Bolts
Exporting 316/316L Stainless Steel Nuts & Bolts to Bangalore, Hyderabad, Ahmedabad, Chennai, Mumbai, Delhi. Other cities includes Suryapet, Jamalpur, Bhiwadi, Ballia, Ambala, Sadar, Udgir, Miryalaguda, Bansberia, India, Maharashtra, Karnataka, Andhra Pradesh, Kerala, Tripura, Benin, Puducherry, Mizoram, Manipur, Tadepalligudem, Betul, Nagapattinam, Bundi, Baraut, Buxar, Muktsar, Kolkata, Surat, Pune, Jaipur, Lucknow, Kanpur, Nagpur, Indore, Thane, Bhopal, Visakhapatnam, Pimpri and Chinchwad, Patna, Vadodara, Ghaziabad, Ludhiana, Agra, Nashik, Faridabad, Meerut, Rajkot, Gujarat, Tamil Nadu, West Bengal, Gujarat, Bihar, Rajasthan, Uttar Pradesh, Punjab, Haryana, Madhya Pradesh, Jharkhand, Chhattisgarh, Assam, Chandigarh, Orissa, Kalyan, Dombivali, Vasai, Coimbatore, Jabalpur, Gwalior, Vijayawada, Jodhpur, Madurai, Bhadreswar, Kasganj, Kalyani, Nagaur, Port, Blair, Datia, Hinganghat, Banswara, Nagda, Raipur, Kota, Guwahati, Solapur, Hubli and Dharwad, Virar, Varanasi, Srinagar, Aurangabad, Dhanbad, Amritsar, Navi Mumbai, Allahabad, Ranchi, Haora, Isa Town, Sitra, Budaiya, Jidhafs, Adliya, Hawalli, As Salimiyah, Malaysia, Al Hilal al Gharbiyah, Al Hilal ash Sharqiyah, Manama, Riffa, Muharraq, Hamad Town, A'ali, Al Hitmi, Al Jasrah, Al Jumaliyah, Al Ka`biyah, Al Khalifat, Al Khor, Al Khawr, Al Khuwayr, Al Mafjar, Mecca, Mongolia, Medina, Muzahmiyya, Riyadh, Jeddah, Hofuf, Ta'if, Sabah as Salim, Al Farwaniyah, Muscat, As Sib al Jadidah, Salalah, Bawshar, Doha, Abu az Zuluf, Abu Thaylah, Ad Dawhah al Jadidah, Al Arish, Al Bida ash Sharqiyah, Al Ghanim, Al Ghuwariyah, Dammam, Khamis Mushait, Buraidah, Khobar, Tabuk, Ha'il, Hafar Al-Batin, Jubail, Al-Kharj, Qatif, Abha, Najran, Yanbu, Al Qunfudhah, Abu Dhabi–AUH, Ajman – AJM, Sharjah – SHJ, Dubai – DXB, Fujairah – FUJ, Ras Al Khaimah – RAK, Umm Al Quwain – UAQ, Cyprus, Egypt, Iran, Iraq, Israel, Jordan, Kuwait, Lebanon, Syria, Turkey, United Arab Emirates, Yemen, Bareilly, Moradabad, Mysore, Noida, Jamshedpur, Malegoan, Gaya Jalgaon, Udaipur, Maheshtala, Tiruppur, Davanagere, Kozhikode, Gurgaon, Aligarh, Jalandhar, Tiruchirappalli, Bhubaneswar, Salem, Mira and Bhayander, Thiruvananthapuram, Bhiwandi, Bhilai, Nagar, Warangal, Cuttack, Firozabad, Kochi, Nellore, Jammu, Sangli, Miraj, Kupwad, Belgaum, Mangalore, Ambattur, Tirunelveli, Saharanpur, Gorakhpur, Guntur, Bikaner, Amravati, Akola, Kurnool, Bhavnagar, Dehradun, Durgapur, Asansol, Nanded, Waghala, Kolapur, Ajmer, Gulbarga, Jamnagar, Ujjain, Loni, Siliguri, Jhansi, Ulhasnagar.