Copper Alloy Pipes & Tubes Manufacturer and Suppliers
Copper Alloy Pipes Manufacturer, Copper Alloy Tubes Supplier, Copper Alloy 90/10 Tubes, Copper Alloy Fabricated Pipes & Tubes, Copper Alloy 70/30 Pipes, Copper Alloy Welded Tubes, and Copper Alloy Seamless Pipes Exporter in India
Copper Alloy UNS C70600 Round Pipes & Tubes, Copper Alloy Heat Exchanger Tubes, Copper Alloy Hollow Pipes & Tubes, and Copper Alloy UNS C94500 Pipes & Tubes, Copper Alloy UNS C96600 ERW Tubes, ASTM B466 Copper Alloy Rectangular Tubing Supplier
Vasraj Stainless Steel (VSS) is well known for offering the finest quality of Copper Alloy Pipes and Copper Alloy Tubes in several types, wall thicknesses, shapes, forms, dimensions, and other specifications to their worldwide customers. Copper is an easily available metal that can alloy with other metals to formed Copper Alloys. Using these alloys, we manufacture Copper Alloy Pipes & Tubes as per national as well as international quality standards. 
Copper Alloy has been used for many years to make the various types of copper alloy products. These Copper Alloy Pipes & Tubes offer excellent strength and high resistance to general corrosion, pitting and crevice corrosion. These Alloy Pipes & Tubes are widely used in electrical, defense, construction and marine applications. Copper metal mostly alloyed with nickel to formed Copper Nickel Alloy, which can be highly demanded in most of the industries.
The Copper Nickel Alloy Pipes & Tubes are classified into Copper Nickel 70/30 Pipes & Tubes, and Copper Nickel 90/10 Pipes & Tubes that contain varied percentages of copper and nickel. Moreover, we offer different types of Copper Alloy Pipes & Tubes including Copper Alloy Seamless Pipes & Tubes, and Copper Alloy Welded Pipes & Tube, etc. Kindly Contact Us Now and get free estimation.
Copper Alloy LSAW Pipes & Tubes, Low-Temperature Copper Alloy Pipe Exporter, Copper Alloy Hexagonal Pipes, Copper Alloy SAW Pipes & Tubes, Latest Price of Copper Alloy 90/10 Line Pipes, Copper Alloy 70/30 Pipes & Tubes Prices.
Copper Alloy Pipes & Tubes - Quick Section Links
Specifications for Copper Alloy Pipes & Tubes
These are the Standard specifications of
Copper Alloy Pipes & Tubes
. We also manufacture and export any custom specification as per client's requirement. For any custom specification
Click Here
to contact us.
| | |
| --- | --- |
| Specifications | ASTM B 280 ASME SB 280 / ASTM B 68 ASME SB 68 / ASTM B 75 ASME SB 75 |
| Dimensions | ASTM, ASME and API |
| Size | 12mm to 160mm dia (up to 100 ft.) |
| Tubes Size | 6 mm OD x 0.7 mm to 50.8 mm OD x 3 mm thk. |
| Thickness | (OD) 4mm to 150mm |
| Thickness | 0.3 – 9 mm |
| Finishes (Tempering) | Soft annealed, Light drawn, Drawn, Hard drawn |
| Outer Diameter | 1.5 mm – 350 mm |
| Type | Seamless / ERW / Welded / Fabricated |
| Form | Round, Square, Rectangle, Hydraulic, Honed Tubes |
| Length | Single Random, Double Random & Cut Length. |
| End | Plain End, Beveled End, Threaded |
Types of Copper Alloy Pipes & Tubes
| | |
| --- | --- |
| Copper Alloy Pipes | Copper Alloy Tubes |
| Cu-Ni 70/30 Pipes & Tubes | Cu-Ni 90/10 Pipes & Tubes |
| Copper Nickel Tubes | Copper Nickel Pipes |
| Cupro Nickel ERW Tubes | Cupro Nickel EFW Pipes |
| Cupro Nickel Seamless Tubes | Cupro Nickel Welded Pipes |
| Copper UNS C70600 Pipes | Copper UNS C70600 Tubes |
| Cupro Nickel UNS C71500 Pipes | Cupro Nickel UNS C71500 Tubes |
Price List of Copper Alloy Pipes & Tubes
Vasraj Stainless Steel is one of the most competitive suppliers of 304 Stainless Steel products from India. Prices for
Copper Alloy Pipes & Tubes
Products are very affordable. Please click on the request a quote button or
click here
to request the updated price list and ready stock information along with your requirement. Vasraj Stainless Steel maintains a stock of all standard items and can export them at the
best price Copper Alloy Pipes & Tubes
.
Copper Alloy Pipes & Tubes - Industries & Applications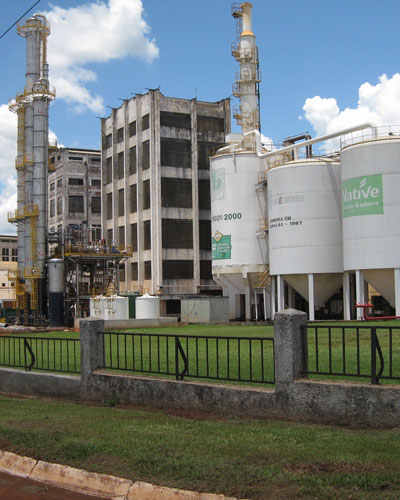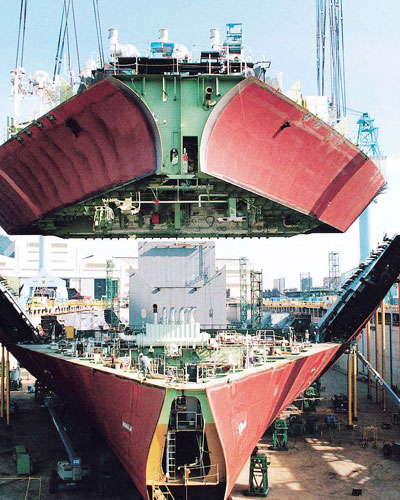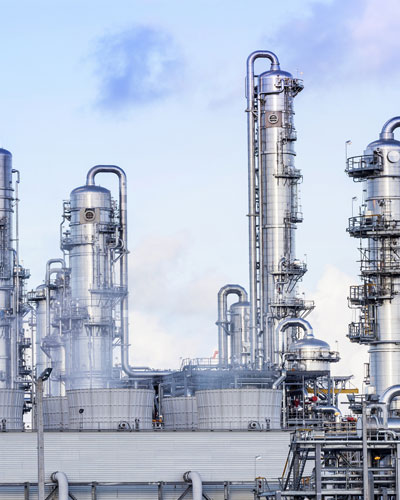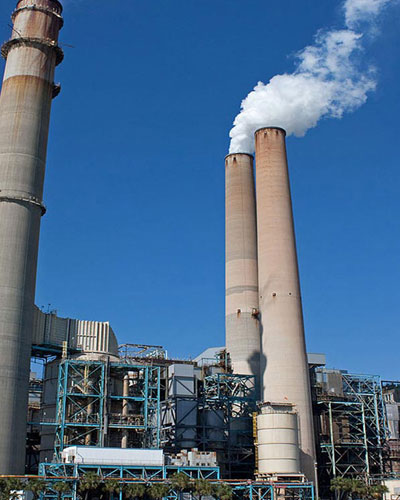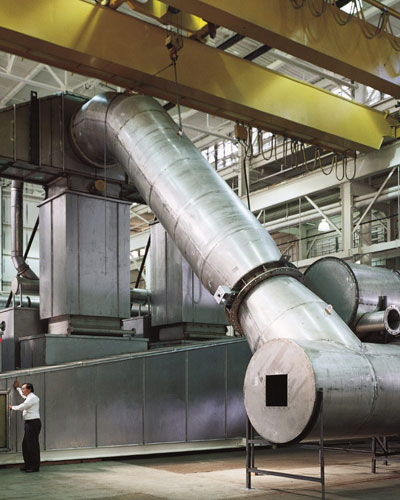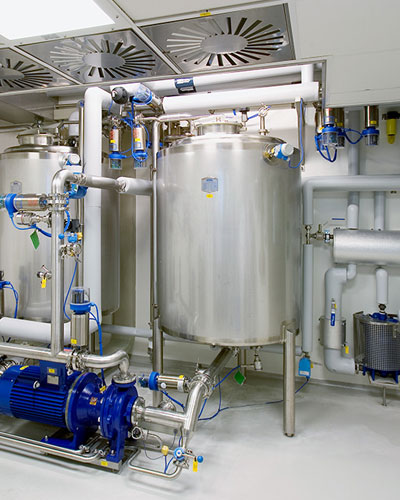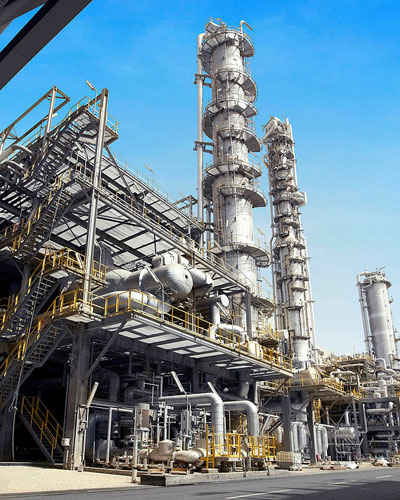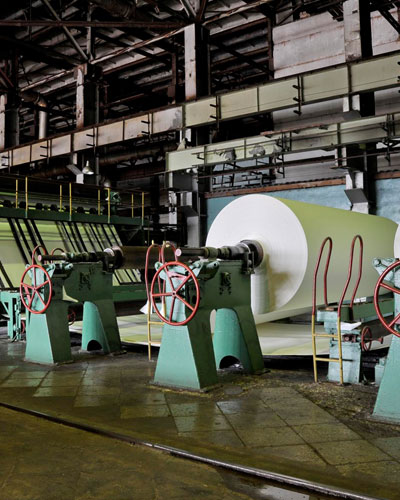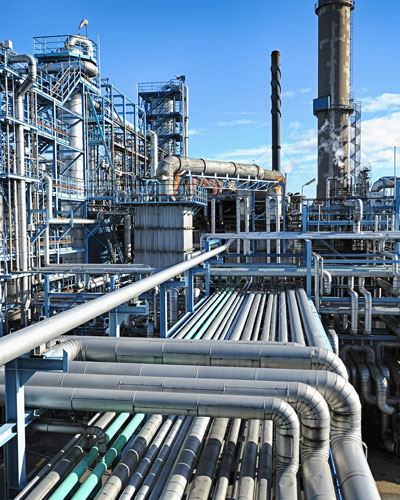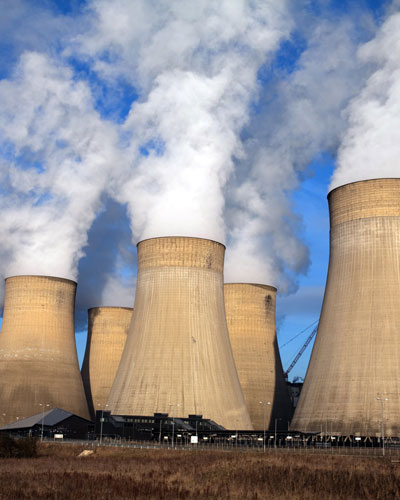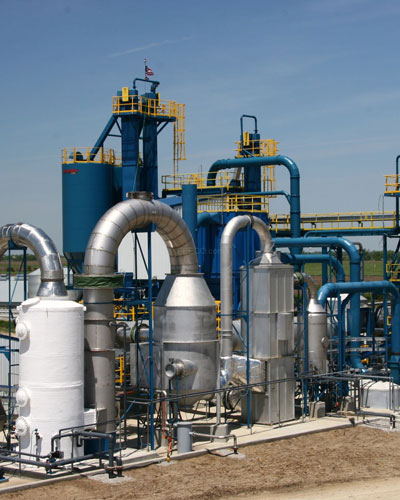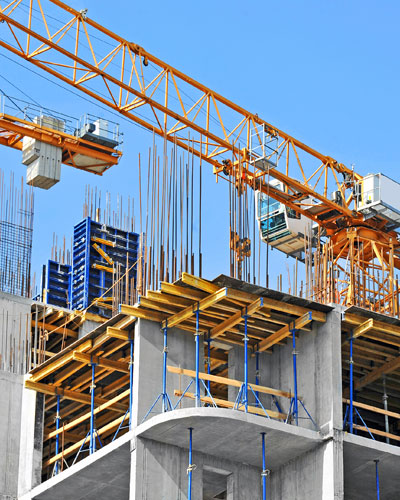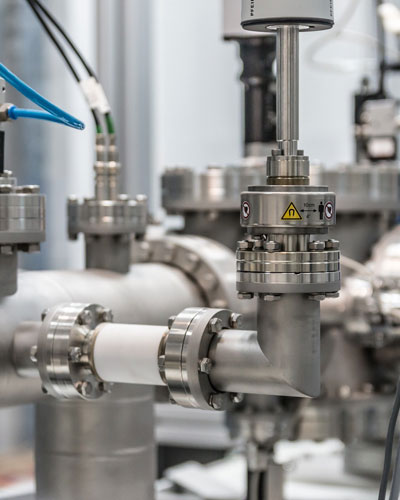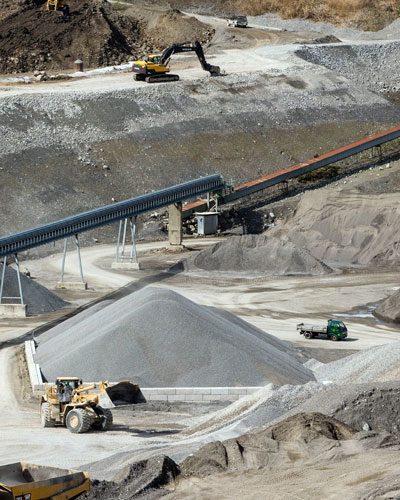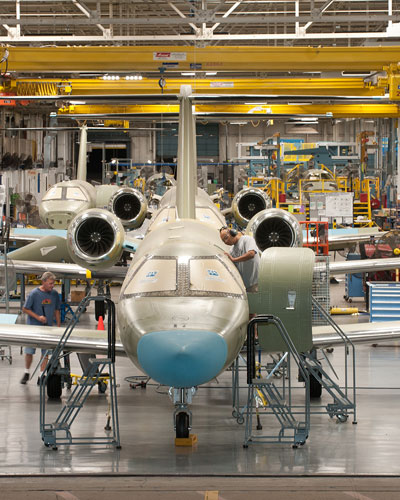 Our Copper Alloy Pipes & Tubes are used in a wide range of applications and various industries. Below are a few of them:
Gas Processing Industries
Petrochemical Industries
Power Generation Industries
Food Processing Industries
Chemical Industries
Oil & Gas Industries
Fertilizers Industries
Sugar Industries
Stock Availability of Copper Alloy Pipes & Tubes
We maintain huge inventories of all standard sizes and grades. Please send us your complete requirement and we will send you the availability with the best quote for Copper Alloy Pipes & Tubes.
Prominent Countries where we export Copper Alloy Pipes & Tubes
Exporting Copper Alloy Pipes & Tubes to Singapore, Malaysia, Hongkong, Thailand, Indonesia, Taiwan. Other countires includes Afghanistan, Albania, Andorra, Austria, Bahrain, Bangladesh, Bhutan, Brunei, Belarus, Belgium, Bulgaria, Cambodia, China, Cyprus, Croatia, Czech Republic, Denmark, Estonia, Egypt, Finland, France, Germany, Greece, Georgia, Hungary, Iceland, Ireland, Italy, Iran, Iraq, Israel, Japan, Jordan, Kazakhstan, Kuwait, Kyrgyzstan, Lebanon, Latvia, Latin America, Liechtenstein, Lithuania, Luxembourg, Malta, Moldova, Monaco, Maldives, Mongolia, Myanmar (Burma), Nepal, North Korea, Netherlands, Norway, Oman, Poland, Portugal, Pakistan, Palestine, Philippines, Qatar, Russia, Romania, Russia, San Marino, Serbia and Montenegro, Slovakia, Slovenia, Spain, Sweden, Switzerland, Saudi Arabia, South Korea, South Africa, Sri Lanka, Syria, Tanzania, Tajikistan, Thailand, Turkey, Turkmenistan, Ukraine, United Kingdom, United Arab Emirates (UAE), Uzbekistan, Vietnam, Yemen.
Cities where we export Copper Alloy Pipes & Tubes
Exporting Copper Alloy Pipes & Tubes to Bangalore, Hyderabad, Ahmedabad, Chennai, Mumbai, Delhi. Other cities includes Suryapet, Jamalpur, Bhiwadi, Ballia, Ambala, Sadar, Udgir, Miryalaguda, Bansberia, India, Maharashtra, Karnataka, Andhra Pradesh, Kerala, Tripura, Benin, Puducherry, Mizoram, Manipur, Tadepalligudem, Betul, Nagapattinam, Bundi, Baraut, Buxar, Muktsar, Kolkata, Surat, Pune, Jaipur, Lucknow, Kanpur, Nagpur, Indore, Thane, Bhopal, Visakhapatnam, Pimpri and Chinchwad, Patna, Vadodara, Ghaziabad, Ludhiana, Agra, Nashik, Faridabad, Meerut, Rajkot, Gujarat, Tamil Nadu, West Bengal, Gujarat, Bihar, Rajasthan, Uttar Pradesh, Punjab, Haryana, Madhya Pradesh, Jharkhand, Chhattisgarh, Assam, Chandigarh, Orissa, Kalyan, Dombivali, Vasai, Coimbatore, Jabalpur, Gwalior, Vijayawada, Jodhpur, Madurai, Bhadreswar, Kasganj, Kalyani, Nagaur, Port, Blair, Datia, Hinganghat, Banswara, Nagda, Raipur, Kota, Guwahati, Solapur, Hubli and Dharwad, Virar, Varanasi, Srinagar, Aurangabad, Dhanbad, Amritsar, Navi Mumbai, Allahabad, Ranchi, Haora, Isa Town, Sitra, Budaiya, Jidhafs, Adliya, Hawalli, As Salimiyah, Malaysia, Al Hilal al Gharbiyah, Al Hilal ash Sharqiyah, Manama, Riffa, Muharraq, Hamad Town, A'ali, Al Hitmi, Al Jasrah, Al Jumaliyah, Al Ka`biyah, Al Khalifat, Al Khor, Al Khawr, Al Khuwayr, Al Mafjar, Mecca, Mongolia, Medina, Muzahmiyya, Riyadh, Jeddah, Hofuf, Ta'if, Sabah as Salim, Al Farwaniyah, Muscat, As Sib al Jadidah, Salalah, Bawshar, Doha, Abu az Zuluf, Abu Thaylah, Ad Dawhah al Jadidah, Al Arish, Al Bida ash Sharqiyah, Al Ghanim, Al Ghuwariyah, Dammam, Khamis Mushait, Buraidah, Khobar, Tabuk, Ha'il, Hafar Al-Batin, Jubail, Al-Kharj, Qatif, Abha, Najran, Yanbu, Al Qunfudhah, Abu Dhabi–AUH, Ajman – AJM, Sharjah – SHJ, Dubai – DXB, Fujairah – FUJ, Ras Al Khaimah – RAK, Umm Al Quwain – UAQ, Cyprus, Egypt, Iran, Iraq, Israel, Jordan, Kuwait, Lebanon, Syria, Turkey, United Arab Emirates, Yemen, Bareilly, Moradabad, Mysore, Noida, Jamshedpur, Malegoan, Gaya Jalgaon, Udaipur, Maheshtala, Tiruppur, Davanagere, Kozhikode, Gurgaon, Aligarh, Jalandhar, Tiruchirappalli, Bhubaneswar, Salem, Mira and Bhayander, Thiruvananthapuram, Bhiwandi, Bhilai, Nagar, Warangal, Cuttack, Firozabad, Kochi, Nellore, Jammu, Sangli, Miraj, Kupwad, Belgaum, Mangalore, Ambattur, Tirunelveli, Saharanpur, Gorakhpur, Guntur, Bikaner, Amravati, Akola, Kurnool, Bhavnagar, Dehradun, Durgapur, Asansol, Nanded, Waghala, Kolapur, Ajmer, Gulbarga, Jamnagar, Ujjain, Loni, Siliguri, Jhansi, Ulhasnagar.