Flanges Manufactures & Suppliers
Stainless Steel Flanges Manufacturers & Suppliers, Carbon Steel Flanges, Alloy Steel Flanges, SMO 254 Flanges, Duplex & Super Duplex Steel Flanges Suppliers in Mumbai, India
Slip on flanges, ANSI Flanges, ASME Flanges, DIN Flanges, BS Flanges, Weld Neck Flanges, Blind Flanges, Socket Weld Flanges, Threaded Flanges, Lap Joint Flanges Suppliers
Vasraj Stainless Steel is well known manufacturer, exporter and suppliers of flange in stainless steel market worldwide. Flanges are one of our popular products. It is a forged or a cast ring that is designed to connect sections of different pipes and machinery. Some of the popular flanges are: Slip on flanges, Weld neck flanges, Blind flanges, Socket weld flanges, Threaded flanges, Lap Joint flanges, Orifice Flanges, ANSI/IS/BS/DIN/JIS flanges etc.
We supplies the different forged and plate flanges with standard and customize diameter with various materials like Stainless Steel Flanges, Duplex & Super Duplex Steel Flanges, Carbon Steel Flanges, Nickel Alloy flanges and much more as per the client's requirement.
We manufacture these flanges with high quality material so that it last for many years. The offered products are manufactured from high grade steel as the raw material to ensure high performance and long term usage.
Please click on the request a quote button or click here to request the best price for you and ready stock information along with your requirement. 
We offer wide range of standard and customized flanges to meet variety of requirements:
Slip on Stainless Steel Flange, Duplex Steel Flanges, Super Duplex Steel Pipe Flanges, Monel Alloy Flanges, Inconel Alloy Flanges
Flanges - Quick Section Links
Specifications for Flanges
| | |
| --- | --- |
| Size | 1/8″ NB TO 48″ NB. |
| Class | 150#, 300#, 400#, 600#, 900#, 1500#, 2500#, 3000#. Also as per the National & International Standard. |
| Standard | SORF, SOFF, SOLJ, SWFF, WNRF, WNFF, WNRTJ, LWNRF, BLRF, BLFF, BLRTJ, SWRF, LAP Joint, Threaded, Reducing, Spectacle, Orifice & Studding Outlet are manufactured according to ANSI B 16.5, B 16.47 Series A (MSS SP-44), B 16.47 Series B (API 605), MSS SP-43, DIN 2527, DIN 2566, DIN 2576, DIN 2632, DIN 2633, DIN 2634, DIN 2635, DIN 2642, BS 10, IS 1538 & IS 6392, etc |
| Types of Flanges | Weld neck Flanges (WNRF), Slip-on Flanges (SORF), Blind Flanges (BLRF), Lap Joint Flanges, (SOLJ), Socket-weld Flanges (SWRF), Screwed (Threaded) Flanges, Long weld neck Flanges (LWNRF), Spectacle Blind Flanges, Spacer & Blind Flanges, Ring Type Joint Flanges (RTJ), Reducing Flanges, Raised Face (RF) Flanges, Orifice Flanges, Deck Flange, Large Diameter Flanges, Custom Flanges, Drawing Flanges, Forged Flanges, Plate Flanges, Flat Face Flanges, etc. |
| Copper Alloy Flanges | Cu-Ni 70/30, UNS C71500 / Cu-Ni 90/10, C70600 |
| Carbon Steel Flanges | ASTM A105/A105N, A350 LF1, LF2, CL1/CL2, LF3, CL1/CL2, A694 F42, F46, F48, F50, F52, F56, F60, F65, F70 |
| Stainless Steel Flanges | ASTM A182 202, 304, 304L, 304H, 309, 310H, 316, 316L, 316H, 316Ti, 317, 317L, 321, 347, 904L etc. |
| Alloy Steel Flanges | ASTM A182 F1, F5, F9, F11, F12, F22, F91 |
| Nickel Alloys Flanges | UNS N02200 (Nickel 200), UNS N02201 (Nickel 201), UNS 4400 (Monel 400), UNS 8020 (Alloy 20 / 20 CB 3), UNS 8825 Inconel (825), UNS 6600 (Inconel 600), UNS 6601 (Inconel 601), UNS 6625 (Inconel 625), UNS 10276 (Hastelloy C 276) Monel 400, Monel K500, Inconel 718, Incoloy 800, Incoloy 825, Hastelloy C22, Hastelloy B2 etc |
| Duplex & Super Duplex Flanges | ASTM / ASME A/SA 182 F 44, F 45, F51, F 53, F 55, F 60, F 61, S32205, S31803, S32750, S32760 |
Vasraj Stainless Steel is one of the most competitive suppliers of Flanges from India. Our prices for Flanges are very affordable.
Please click on the request a quote button or click here to request the updated price list and ready stock information along with your requirement. Vasraj Stainless Steel maintains a stock of all standard items and can export them at the best price Flanges.
Flanges - Industries & Applications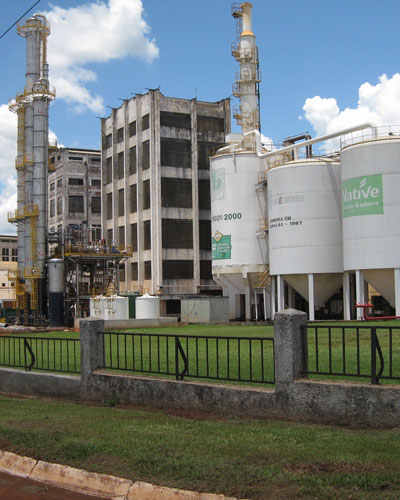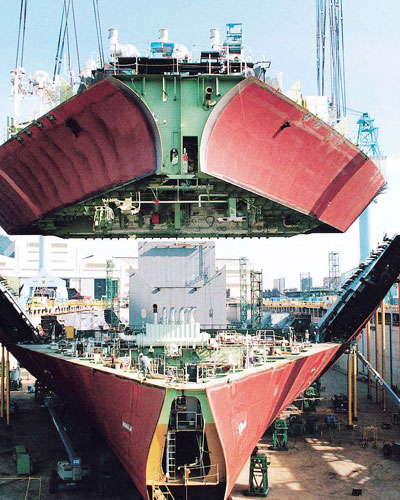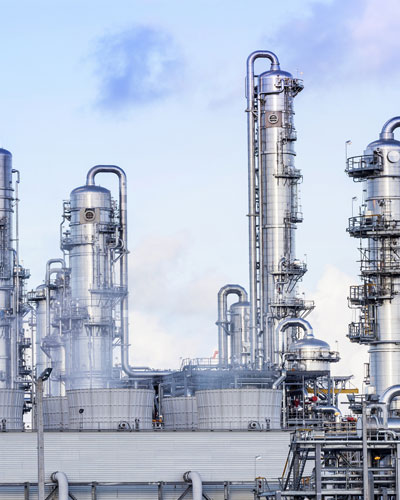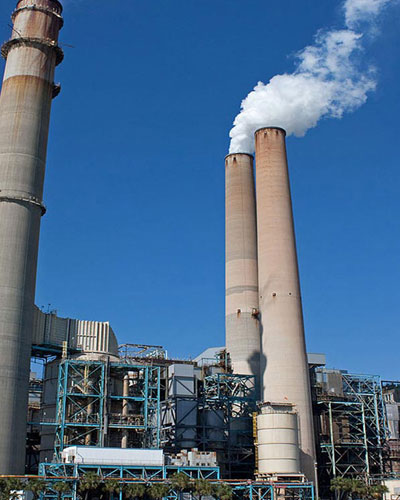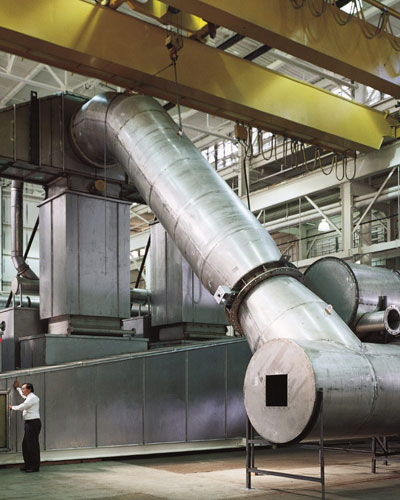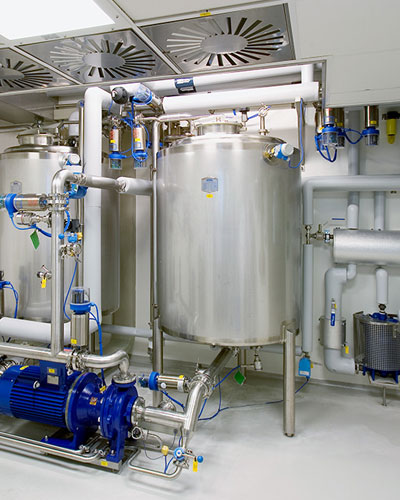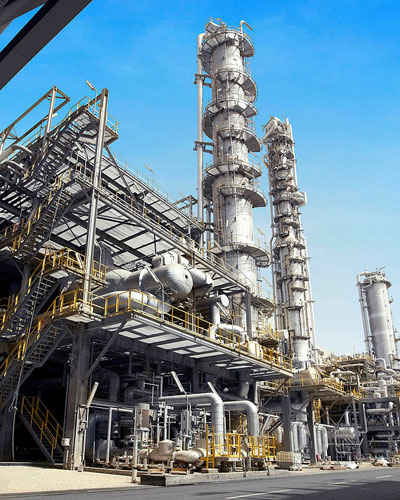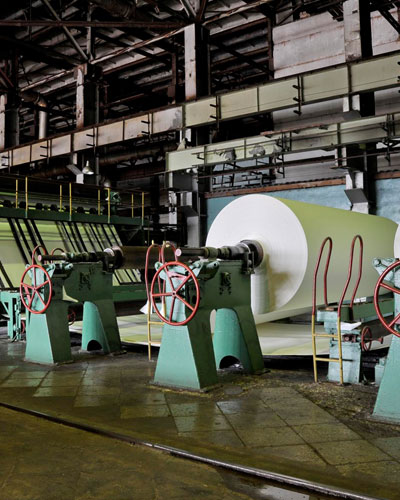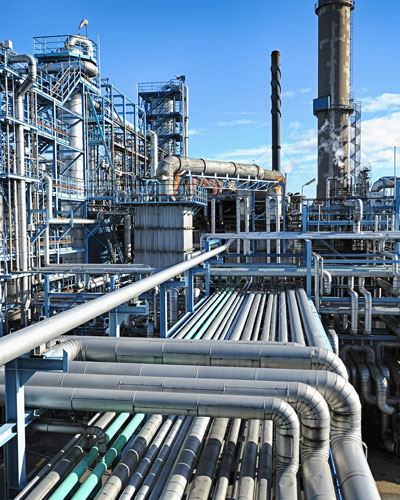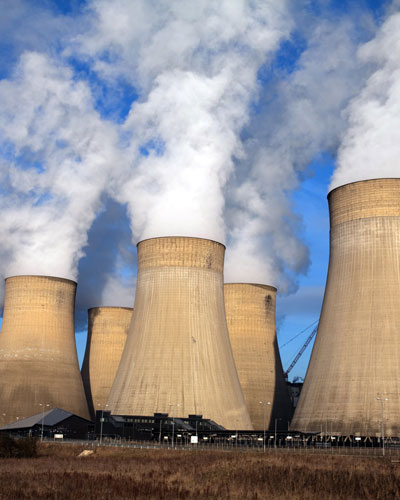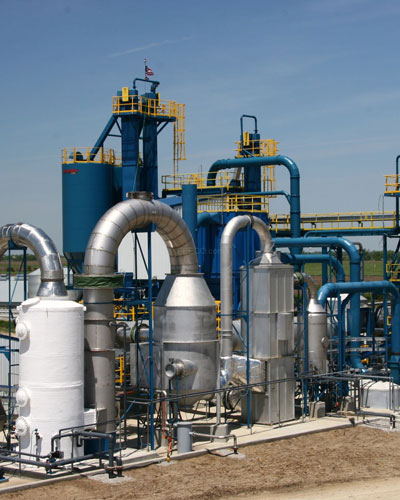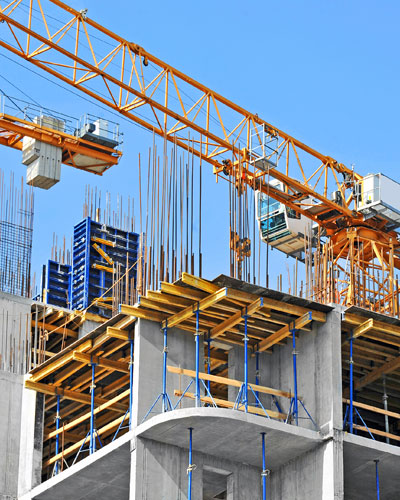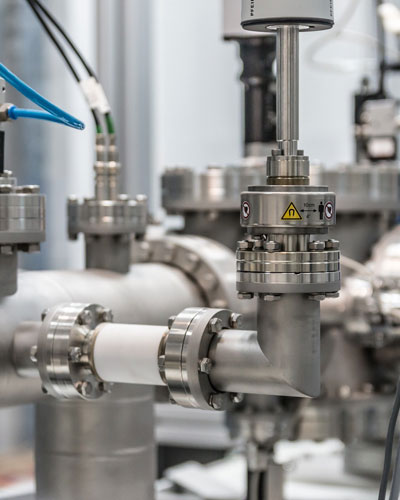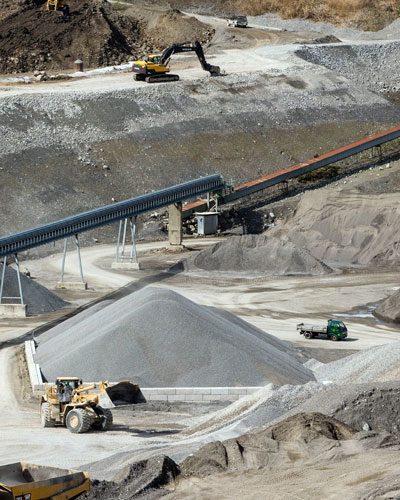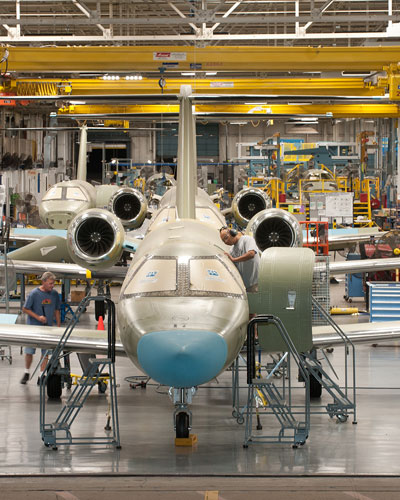 Our flanges are used in a wide range of applications and various industries. Below are a few of them:
Gas Processing Industries
Petrochemical Industries
Power Generation Industries
Food Processing Industries
Chemical Industries
Oil & Gas Industries
Fertilizers Industries
Sugar Industries
Stock Availability of Flanges
We maintain huge inventories of all standard sizes and grades. Please send us your complete requirement and we will send you the availability with the best quote for Flanges.
Prominent Countries where we export Flanges
Exporting Flanges to Singapore, Malaysia, Hongkong, Thailand, Indonesia, Taiwan. Other countries includes  Afghanistan, Albania, Andorra, Austria, Bahrain, Bangladesh, Bhutan, Brunei, Belarus, Belgium, Bulgaria, Cambodia, China, Cyprus, Croatia, Czech Republic, Denmark, Estonia, Egypt, Finland, France, Germany, Greece, Georgia, Hungary, Iceland, Ireland, Italy,  Iran, Iraq, Israel, Japan, Jordan, Kazakhstan, Kuwait, Kyrgyzstan, Lebanon, Latvia, Latin America, Liechtenstein, Lithuania, Luxembourg, Malta, Moldova, Monaco, Maldives, Mongolia, Myanmar (Burma), Nepal, North Korea, Netherlands, Norway, Oman, Poland, Portugal, Pakistan, Palestine, Philippines, Qatar, Russia, Romania, Russia, San Marino, Serbia and Montenegro, Slovakia, Slovenia, Spain, Sweden, Switzerland, Saudi Arabia,  South Korea, South Africa, Sri Lanka, Syria,  Tanzania, Tajikistan, Thailand, Turkey, Turkmenistan, Ukraine, United Kingdom, United Arab Emirates (UAE), Uzbekistan, Vietnam, Yemen.
Cities where we export Flanges
Exporting Flanges to Bangalore, Hyderabad, Ahmedabad, Chennai, Mumbai, Delhi. Other cities includes  Suryapet, Jamalpur, Bhiwadi, Ballia, Ambala, Sadar, Udgir, Miryalaguda, Bansberia, India, Maharashtra, Karnataka, Andhra Pradesh, Kerala, Tripura, Benin, Puducherry, Mizoram, Manipur, Tadepalligudem, Betul, Nagapattinam, Bundi, Baraut, Buxar, Muktsar, Kolkata, Surat, Pune, Jaipur, Lucknow, Kanpur, Nagpur, Indore, Thane, Bhopal, Visakhapatnam, Pimpri and Chinchwad, Patna, Vadodara, Ghaziabad, Ludhiana, Agra, Nashik, Faridabad, Meerut, Rajkot, Gujarat, Tamil Nadu, West Bengal, Gujarat, Bihar, Rajasthan, Uttar Pradesh, Punjab, Haryana, Madhya Pradesh, Jharkhand, Chhattisgarh, Assam, Chandigarh, Orissa, Kalyan, Dombivali, Vasai, Coimbatore, Jabalpur, Gwalior, Vijayawada, Jodhpur, Madurai, Bhadreswar, Kasganj, Kalyani, Nagaur, Port, Blair, Datia, Hinganghat, Banswara, Nagda, Raipur, Kota, Guwahati, Solapur, Hubli and Dharwad, Virar, Varanasi, Srinagar, Aurangabad, Dhanbad, Amritsar, Navi Mumbai, Allahabad, Ranchi, Haora, Isa Town, Sitra, Budaiya, Jidhafs, Adliya, Hawalli, As Salimiyah, Malaysia, Al Hilal al Gharbiyah, Al Hilal ash Sharqiyah, Manama, Riffa, Muharraq, Hamad Town, A'ali, Al Hitmi, Al Jasrah, Al Jumaliyah, Al Ka`biyah, Al Khalifat, Al Khor, Al Khawr, Al Khuwayr, Al Mafjar, Mecca, Mongolia, Medina, Muzahmiyya, Riyadh, Jeddah, Hofuf, Ta'if, Sabah as Salim, Al Farwaniyah, Muscat, As Sib al Jadidah, Salalah, Bawshar, Doha, Abu az Zuluf, Abu Thaylah, Ad Dawhah al Jadidah, Al `Arish, Al Bida` ash Sharqiyah, Al Ghanim, Al Ghuwariyah, Dammam, Khamis Mushait, Buraidah, Khobar, Tabuk, Ha'il, Hafar Al-Batin, Jubail, Al-Kharj, Qatif, Abha, Najran, Yanbu, Al Qunfudhah, Abu Dhabi–AUH, Ajman – AJM, Sharjah – SHJ, Dubai – DXB, Fujairah – FUJ, Ras Al Khaimah – RAK, Umm Al Quwain – UAQ, Cyprus, Egypt, Iran, Iraq, Israel, Jordan, Kuwait, Lebanon, Syria, Turkey, United Arab Emirates, Yemen, Bareilly, Moradabad, Mysore, Noida, Jamshedpur, Malegoan, Gaya Jalgaon, Udaipur, Maheshtala, Tiruppur, Davanagere, Kozhikode, Gurgaon, Aligarh, Jalandhar, Tiruchirappalli, Bhubaneswar, Salem, Mira and Bhayander, Thiruvananthapuram, Bhiwandi, Bhilai, Nagar, Warangal, Cuttack, Firozabad, Kochi, Nellore, Jammu, Sangli, Miraj, Kupwad, Belgaum, Mangalore, Ambattur, Tirunelveli, Saharanpur, Gorakhpur, Guntur, Bikaner, Amravati, Akola, Kurnool, Bhavnagar, Dehradun, Durgapur, Asansol, Nanded, Waghala, Kolapur, Ajmer, Gulbarga, Jamnagar, Ujjain, Loni, Siliguri, Jhansi, Ulhasnagar.