Pipe Fittings Manufacturer and Supplier
Leading Manufacturer of Pipe Fittings, Buttweld Pipe Fittings Exporter, Forged pipe fittings Dealers, Socket Weld Pipe Fittings, Threaded Pipe Fittings Suppliers in Mumbai, India
Buttweld 45/90 Degree Elbows, Aluminum Buttweld / Socketweld / Forged / Threaded pipe fittings, Stainless Steel Pipe fittings, Inconel Pipe Fittings, Socket forged Pipe fittings
We are the manufacturer, exporter and suppliers of pipe fittings with different sizes and shapes. Pipe Fittings are used to connect the straight pipe or tubing sections. They are essential part of piping and plumbing system. Most of the popular pipe fittings we supply are: Buttweld Pipe Fittings, Forged Pipe Fittings, Threaded Pipe Fittings and Socket weld pipe fittings with different types.
We offer wide range of pipe fittings in various materials such as Stainless Steel Buttweld Pipe Fittings, Aluminum, Steel, Inconel, Monel, Brass, Alloy, Titanium, Hastelloy. Vasraj Stainless Steel's ranges of pipe fittings are Elbows, Tees, Reducers, Stud Ends, End Caps.
Check the complete range of pipe fittings is available with specification. Call us today to talk with our sales person and discuss regarding your requirement. You will get best buy price of pipe fittings after calling. 
Please click on the request a quote button or click here to request the updated price list and ready stock information along with your requirement. 
We offer wide range of standard and customized flanges to meet variety of requirements:
90 Degree Elbow, 45 Degree Elbow, Tee, Cross, Full/Half Couplings, Reducing Couplings, Pipe Cap, Union, Hex Head Bushing, Ball plug, Boss, Pipe Nipple, Adapter, 90 Degree Outlet, 45 Degree Lateral Tee, Nipple Branch outlet
Pipe Fittings - Quick Section Links
Specifications for Pipe Fittings
| | |
| --- | --- |
| Specification | ASTM A182 / A403 & ASME SA182 / SA403 |
| Stainless Steel Pipe Fittings | 201, 202, 304, 304L, 304H, 309S, 309H, 310S, 310H, 316, 316TI, 316H, 316L, 316LN, 317, 317L, 321, 321H, 347, 347H, 904L |
| High Nickel Alloy Pipe Fittings | Nickel 200 (N02200), Nickel 201 (N02201), Monel 400, Monel K500, Inconel 600, Inconel 601, Inconel 625, Inconel 718, X-750 Incoloy 800 / 800H / 800HT, Incoloy 825, Incoloy 925, Incoloy 330/ SS 330/ Ra 330, Hastelloy C22, Hastelloy C276, Hastelloy C4, Hastelloy B2, Hastelloy B3, Hastelloy X, Alloy 20 |
| Duplex & Super Duplex Steel Pipe Fittings | Duplex 2205 (31803 / S32205), Super Duplex 2507 (S32750 / S32760), Super Duplex Zeron 100 |
| Copper Alloy Pipe Fittings | UNS 70600 (Cu-Ni 90/10), UNS 71500 (Cu-Ni 70/30) |
| Carbon Steel Pipe Fittings | WPBW, WPHY 42, WPHY 46, WPHY 52, WPHY 60, WPHY 65, WPHY 70 |
| Alloy Steel Pipe Fittings | WP1, WP5, WP9, WP11, WP22, WP91 |
| Titatinum Pipe Fittings | Grade 1, Grade 2, Grade 5, Grade 7 |
| Type | Seamless / Welded / Fabricated |
| Bending Radius | R=1D, 2D, 3D, 5D, 6D, 8D, 10D or Custom |
| Size | ½"NB to 48″NB in |
| Schedule | Sch 10s, 40s, 80s, 160s, XXS. |
| Dimensions | ANSI/ASME B16.9, B16.28, MSS-SP-43. |
Types of Buttweld Fittings
| | | |
| --- | --- | --- |
| Elbow | 45 Deg Elbow | 90 Deg Elbow |
| Tee | Reducing Tee | Equal Tee |
| Equal Cross | Reducing Cross | Reducer |
| End Cap | Nipple | Union |
| Plug | Buttweld Fittings | |
Types of Socketweld Fittings
| | | |
| --- | --- | --- |
| Socket Weld 90° Elbow | Socket Weld 45° Elbow | Socket Weld Tee |
| Socket Weld Cross | Socket Weld Full Coupling | Socket Weld Half Coupling |
| Socket Weld Reducer Insert | Socket Weld Boss | Socket Weld Branch Outlet |
| Socket Weld 90° Elbow Outlet | Socket Weld 45° Lateral Tee | Socket Weld Lateral Outlet |
Types of Threaded Fittings
| | | |
| --- | --- | --- |
| Threaded 90 Deg Elbow | Threaded 45 Deg Elbow | Threaded Tee |
| Threaded Unequal Tee | Threaded Cross | Threaded Unequal Cross |
| Threaded Half Coupling | Threaded Full Coupling | Threaded Cap |
| Threaded Union | Threaded Hex Plug | Threaded Square Plug |
| Threaded Bushing | Threaded Hex Nipple | Threaded Swage Nipple |
| Threaded Fittings | Threaded Street Elbow | Threaded Pipe Nipple |
Price List of Pipe Fittings
Vasraj Stainless Steel is one of the most competitive suppliers of Pipe Fittings from India. Our prices for Pipe Fittings are very affordable.
Please click on the request a quote button or click here to request the updated price list and ready stock information along with your requirement. Vasraj Stainless Steel maintains a stock of all standard items and can export them at the best price Pipe Fittings.
Pipe Fittings - Industries & Applications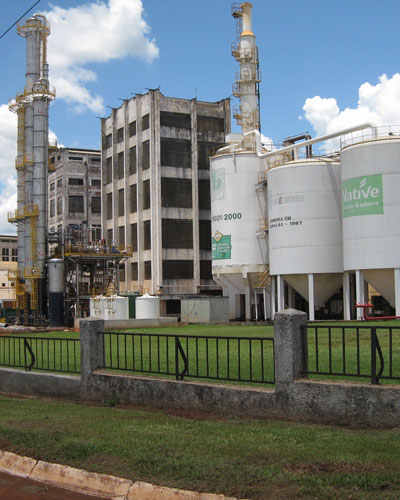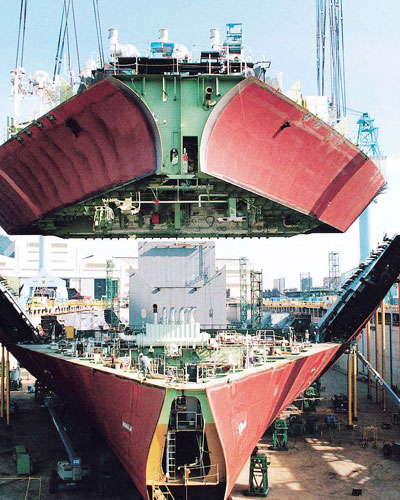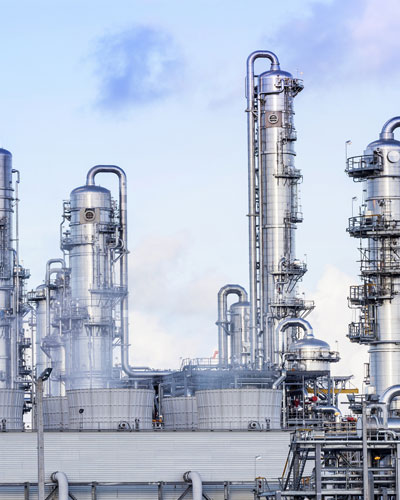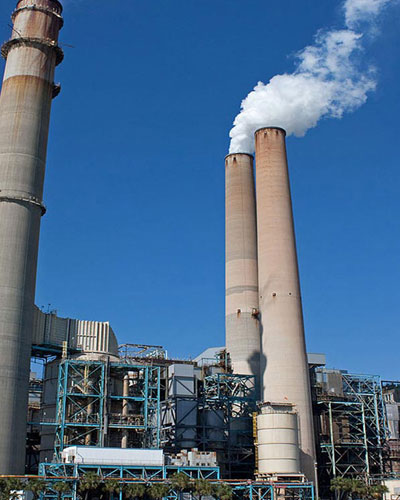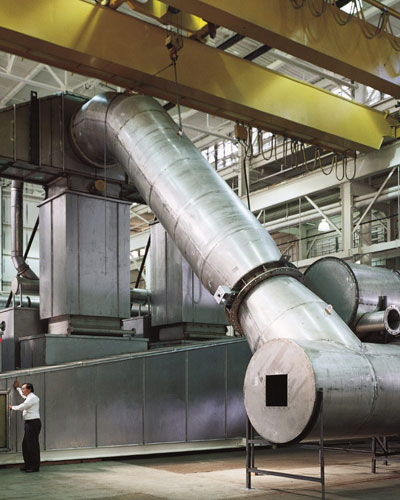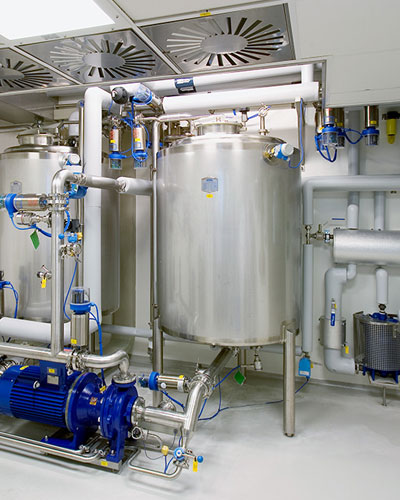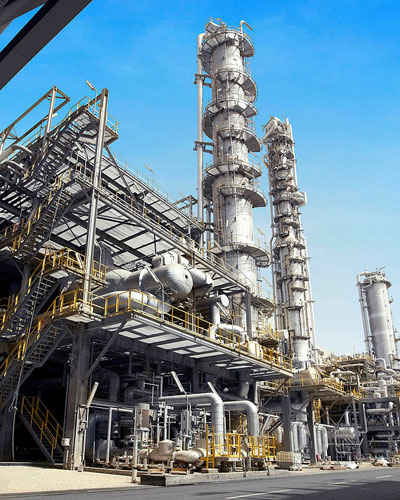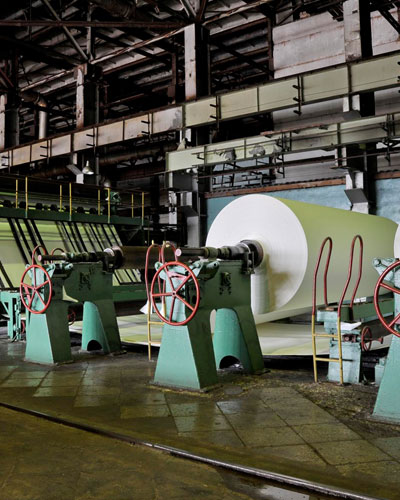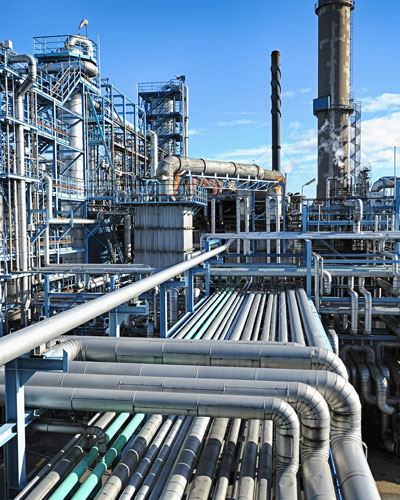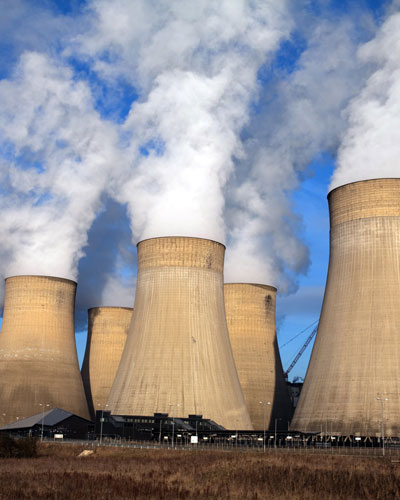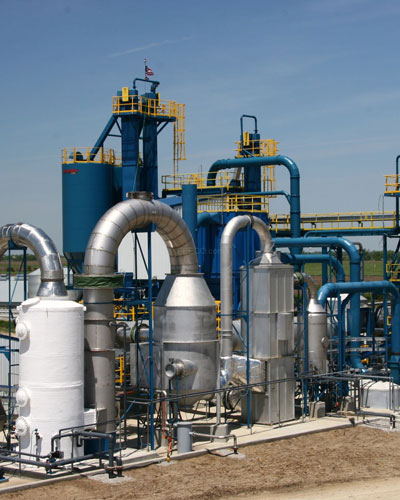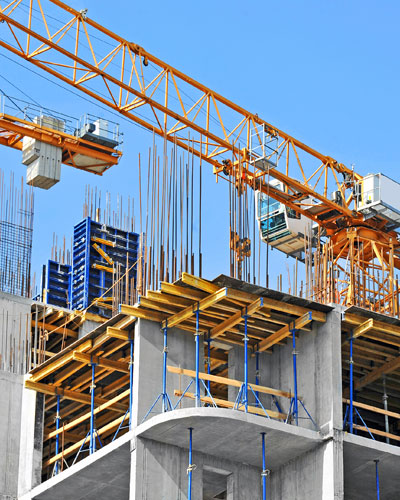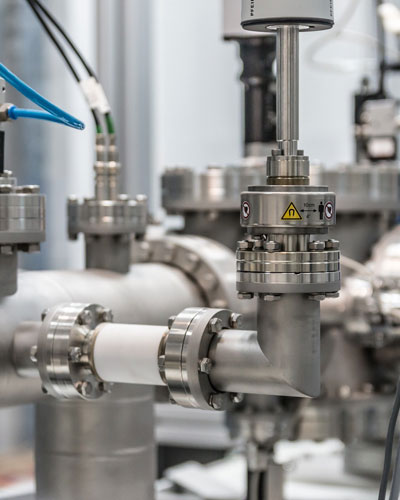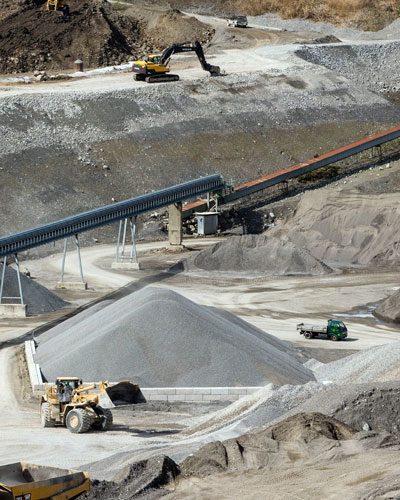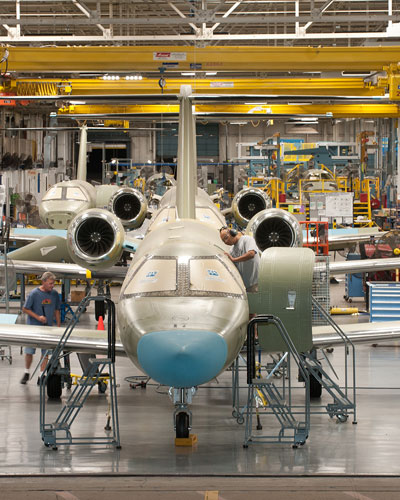 Our Pipe Fittings are used in a wide range of applications and various industries. Below are a few of them:
Gas Processing Industries
Petrochemical Industries
Power Generation Industries
Food Processing Industries
Chemical Industries
Oil & Gas Industries
Fertilizers Industries
Sugar Industries
Stock Availability of Pipe Fittings
We maintain huge inventories of all standard sizes and grades. Please send us your complete requirement and we will send you the availability with the best quote for Pipe Fittings.
Prominent Countries where we export Pipe Fittings
Exporting Pipe Fittings to Singapore, Malaysia, Hongkong, Thailand, Indonesia, Taiwan. Other countires includes  Afghanistan, Albania, Andorra, Austria, Bahrain, Bangladesh, Bhutan, Brunei, Belarus, Belgium, Bulgaria, Cambodia, China, Cyprus, Croatia, Czech Republic, Denmark, Estonia, Egypt, Finland, France, Germany, Greece, Georgia, Hungary, Iceland, Ireland, Italy,  Iran, Iraq, Israel, Japan, Jordan, Kazakhstan, Kuwait, Kyrgyzstan, Lebanon, Latvia, Latin America, Liechtenstein, Lithuania, Luxembourg, Malta, Moldova, Monaco, Maldives, Mongolia, Myanmar (Burma), Nepal, North Korea, Netherlands, Norway, Oman, Poland, Portugal, Pakistan, Palestine, Philippines, Qatar, Russia, Romania, Russia, San Marino, Serbia and Montenegro, Slovakia, Slovenia, Spain, Sweden, Switzerland, Saudi Arabia,  South Korea, South Africa, Sri Lanka, Syria,  Tanzania, Tajikistan, Thailand, Turkey, Turkmenistan, Ukraine, United Kingdom, United Arab Emirates (UAE), Uzbekistan, Vietnam, Yemen.
Cities where we export Pipe Fittings
Exporting Pipe Fittings to Bangalore, Hyderabad, Ahmedabad, Chennai, Mumbai, Delhi. Other cities includes  Suryapet, Jamalpur, Bhiwadi, Ballia, Ambala, Sadar, Udgir, Miryalaguda, Bansberia, India, Maharashtra, Karnataka, Andhra Pradesh, Kerala, Tripura, Benin, Puducherry, Mizoram, Manipur, Tadepalligudem, Betul, Nagapattinam, Bundi, Baraut, Buxar, Muktsar, Kolkata, Surat, Pune, Jaipur, Lucknow, Kanpur, Nagpur, Indore, Thane, Bhopal, Visakhapatnam, Pimpri and Chinchwad, Patna, Vadodara, Ghaziabad, Ludhiana, Agra, Nashik, Faridabad, Meerut, Rajkot, Gujarat, Tamil Nadu, West Bengal, Gujarat, Bihar, Rajasthan, Uttar Pradesh, Punjab, Haryana, Madhya Pradesh, Jharkhand, Chhattisgarh, Assam, Chandigarh, Orissa, Kalyan, Dombivali, Vasai, Coimbatore, Jabalpur, Gwalior, Vijayawada, Jodhpur, Madurai, Bhadreswar, Kasganj, Kalyani, Nagaur, Port, Blair, Datia, Hinganghat, Banswara, Nagda, Raipur, Kota, Guwahati, Solapur, Hubli and Dharwad, Virar, Varanasi, Srinagar, Aurangabad, Dhanbad, Amritsar, Navi Mumbai, Allahabad, Ranchi, Haora, Isa Town, Sitra, Budaiya, Jidhafs, Adliya, Hawalli, As Salimiyah, Malaysia, Al Hilal al Gharbiyah, Al Hilal ash Sharqiyah, Manama, Riffa, Muharraq, Hamad Town, A'ali, Al Hitmi, Al Jasrah, Al Jumaliyah, Al Ka`biyah, Al Khalifat, Al Khor, Al Khawr, Al Khuwayr, Al Mafjar, Mecca, Mongolia, Medina, Muzahmiyya, Riyadh, Jeddah, Hofuf, Ta'if, Sabah as Salim, Al Farwaniyah, Muscat, As Sib al Jadidah, Salalah, Bawshar, Doha, Abu az Zuluf, Abu Thaylah, Ad Dawhah al Jadidah, Al `Arish, Al Bida` ash Sharqiyah, Al Ghanim, Al Ghuwariyah, Dammam, Khamis Mushait, Buraidah, Khobar, Tabuk, Ha'il, Hafar Al-Batin, Jubail, Al-Kharj, Qatif, Abha, Najran, Yanbu, Al Qunfudhah, Abu Dhabi–AUH, Ajman – AJM, Sharjah – SHJ, Dubai – DXB, Fujairah – FUJ, Ras Al Khaimah – RAK, Umm Al Quwain – UAQ, Cyprus, Egypt, Iran, Iraq, Israel, Jordan, Kuwait, Lebanon, Syria, Turkey, United Arab Emirates, Yemen, Bareilly, Moradabad, Mysore, Noida, Jamshedpur, Malegoan, Gaya Jalgaon, Udaipur, Maheshtala, Tiruppur, Davanagere, Kozhikode, Gurgaon, Aligarh, Jalandhar, Tiruchirappalli, Bhubaneswar, Salem, Mira and Bhayander, Thiruvananthapuram, Bhiwandi, Bhilai, Nagar, Warangal, Cuttack, Firozabad, Kochi, Nellore, Jammu, Sangli, Miraj, Kupwad, Belgaum, Mangalore, Ambattur, Tirunelveli, Saharanpur, Gorakhpur, Guntur, Bikaner, Amravati, Akola, Kurnool, Bhavnagar, Dehradun, Durgapur, Asansol, Nanded, Waghala, Kolapur, Ajmer, Gulbarga, Jamnagar, Ujjain, Loni, Siliguri, Jhansi, Ulhasnagar.