Stainless Steel Round Bars, Rods & Wires Manufacturer and Suppliers
Top quality Stainless Steel Bars Supplier, SS Rods, Stainless Steel Round Bars, SS Round Bars, Stainless Steel Bars Stockist, SS Bright Bar, Stainless Steel Threaded Bar & Rod, Stainless Steel Polished Rods, SS Wires, Stainless Steel Hex Bars Manufacturer
Stainless Steel Hollow Bars & Rods Supplier, Stainless Steel Wires, Stainless Steel Round Bars & Rods, SS Heat Exchanger Tubes, SS Square Bars & Rods Stockist, SS Cold Drawn Bars & Rods, Stainless Steel Flat Bars, SS Rectangular Tubing Exporter
Vasraj Stainless Steel is the most prominent supplier, stockist, and exporter of premium quality Stainless Steel Bars, Stainless Steel Rods and Stainless Steel Wires in different shapes, dimensions, material grades, and specifications. We are using the finest quality of raw materials in manufacturing these bars & rods. The advantages of these bars & rods are low maintenance, easy to install, familiar luster and resistant to staining.
Here at Vasraj Stainless Steel, we are involving in manufacturing these SS Bars & Rods in various material grades such as 304L, 321H, 309H, 317L, 316Ti, 347H, 904L and many more that offers excellent corrosion resistance, high tensile strength, durable and good toughness. As per the customer demand, we also supply these Stainless Steel Bars & Rods in a variety of different shapes including round bars & rods, rectangular, square, hexagonal, and many. Moreover, we make them available in Hot Rolled and Cold Rolled Forms.
Our open die forging method is used to manufacture these high-quality
Stainless Steel Wires
and deliver them all across the world at reasonable prices. Apart from this, we produced premium quality
Stainless Steel Forged Bars & Rods
, as well as Stainless Steel Bright Bars & Rods, have advantages of greater strength at high temperatures. We supply
SS Bars, Rods & Wires
in several industries such as chemical & food processing, building materials, petrochemical, pharmaceutical and power generation, etc. These Bars & Rods offer in standard as well as customized dimensions. Please
Contact Us today
with your specific requirement and get a
FREE
quotation from us.
Stainless Steel 304L Round Bars, SS 304H Rods, Stainless Steel Bars Stockist, SS 309H Round Bars, Stainless Steel 317 Rods, Stainless Steel 316Ti/316H Wires Manufacturer, SS 347/347H Round Bars Exporter, Stainless Steel 904L Bars & Rods Supplier
Stainless Steel Round Bars, Rods & Wires - Quick Section Links
Specifications for SS Round Bars, Rods & Wires
These are the Standard specifications of Stainless Steel Round Bars, Rods & Wires. We also manufacture and export any custom specification as per client's requirement. For any custom specification Click Here to contact us.
| | |
| --- | --- |
| Specifications | ASTM A276, ASME SA276 / ASTM A479  ASME SA479, ASTM A580 ASME SA580 / ASTM A313 ASME SA313 |
| Dimensions | EN, DIN, JIS, ASTM, BS, ASME, AISI, ASTM, ASME |
| SS 304 Round Bars | Outside Diameter in the range of 4mm to 500mm |
| SS 304 Bright Bars | Outside Diameter in the range of 4mm to 100mm |
| SS 304 Hex Bars | 18mm – 57mm (11/16″ to 2-3/4″) |
| SS 304 Square Bars | 18mm – 47mm (11/16″ to 1-3/4″) |
| SS 304 Flat Bars | 1/2" to 10" in thickness range of 2mm to 150mm, |
| Finish | Black, Bright Polished, Rough Turned, NO.4 Finish, Matt Finish, BA Finish |
| Length | 1 to 6 Meters, Custom Cut Lengths |
| Wire Length | Max 12000 mm |
| Wire Diameter | 5.5 – 400 mm |
| Form | Round, Square, Hex (A/F), Rectangle, Billet, Ingot, Forging Etc. |
Types of Stainless Steel Round Bars, Rods & Wires
| | |
| --- | --- |
| Stainless Steel Round Bars | SS Forged Bars |
| SS Forged Round Rods | Stainless Steel Cold Drawn Bars |
| Stainless Steel Polished Round Bars | SS Hot Rolled Bars |
| SS Cold Rolled Bars | Stainless Steel Black Rods |
| Stainless Steel Rod | SS Bright Bar |
| SS Hex Bars & Rods | Stainless Steel Square Rods |
| Stainless Steel Rectangular Bar | SS Flat Bars |
| SS Polished Rods | Stainless Steel Threaded Bar |
| Stainless Steel Hexagonal Bar | SS Oval Rods |
| SS Round | Stainless Steel Bar |
| Stainless Steel Square Bars | SS Hexagonel Rod |
| SS Flats | Stainless Steel Filler Wire |
| Stainless Steel Wire | SS Angle |
| SS Wire Rods | Stainless Steel Wires (Cold Heading) |
Price List of Stainless Steel Round Bars, Rods & Wires
Vasraj Stainless Steel is one of the most competitive suppliers of Stainless Steel products from India. Prices for SS Round Bars, Rods & Wires Products are very affordable.
Please click on the request a quote button or click here to request the updated price list and ready stock information along with your requirement. Vasraj Stainless Steel maintains a stock of all standard items and can export them at the best price Stainless Steel Round Bars, Rods & Wires.
SS Round Bars, Rods & Wires - Industries & Applications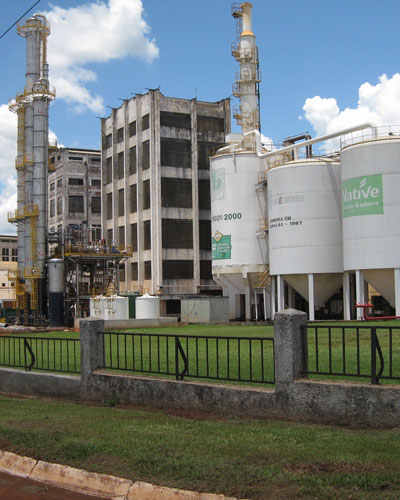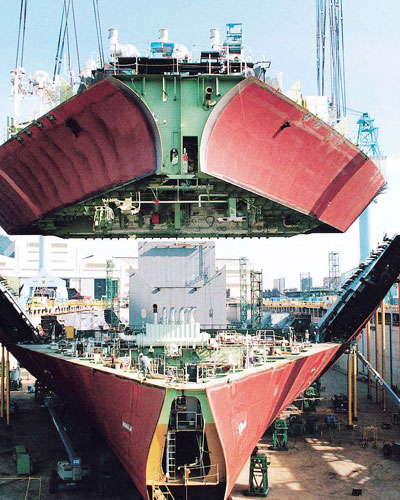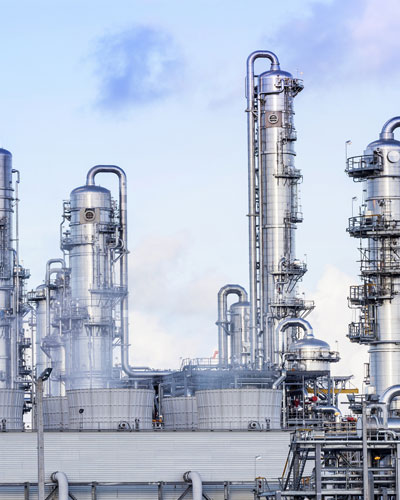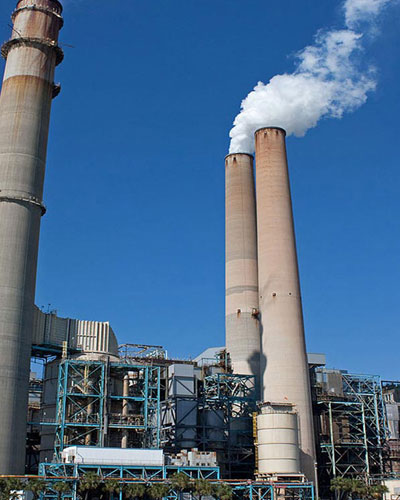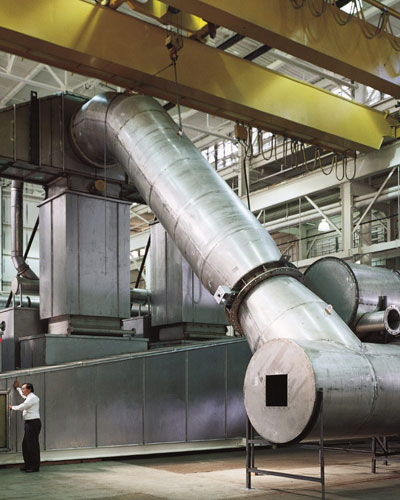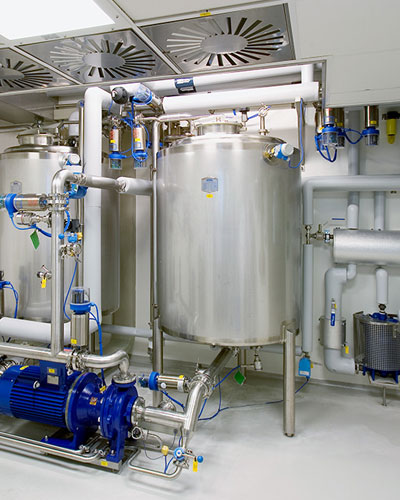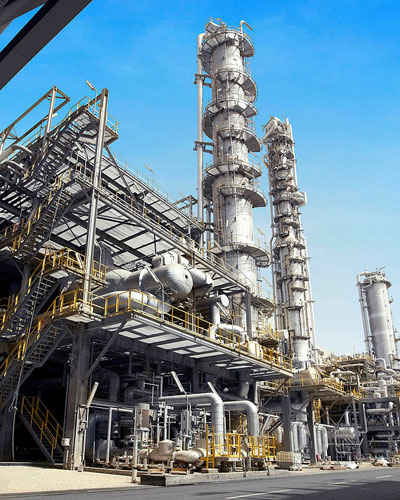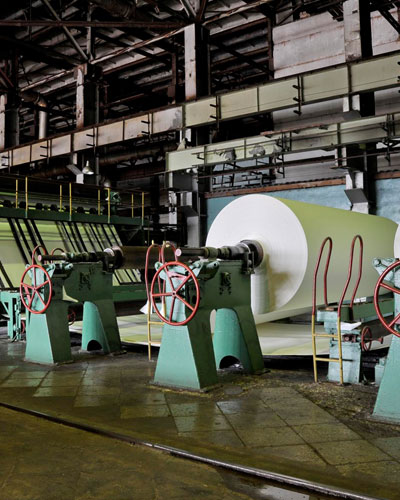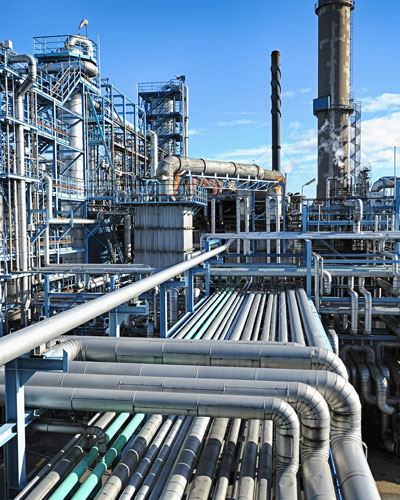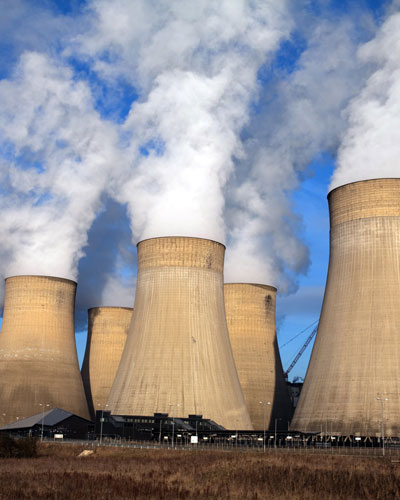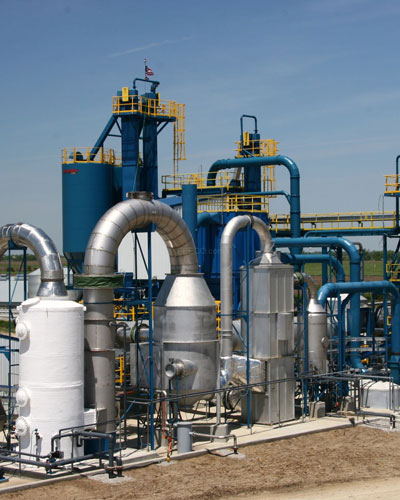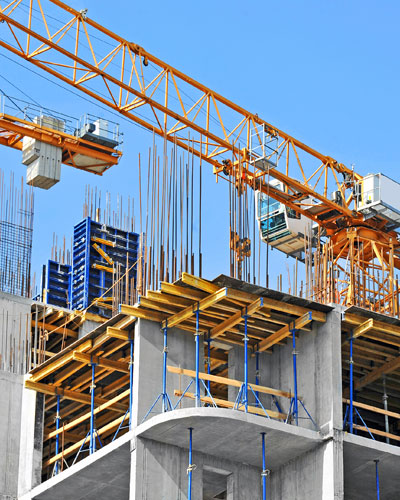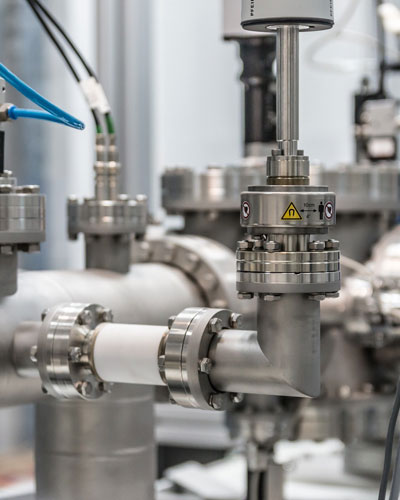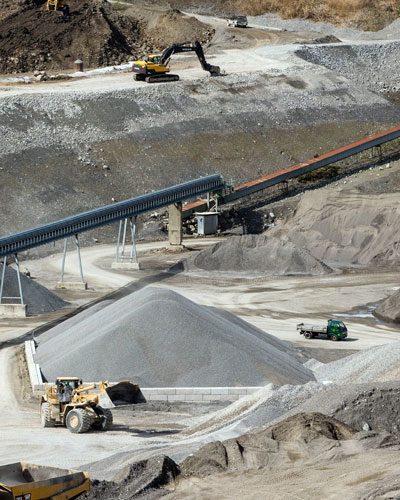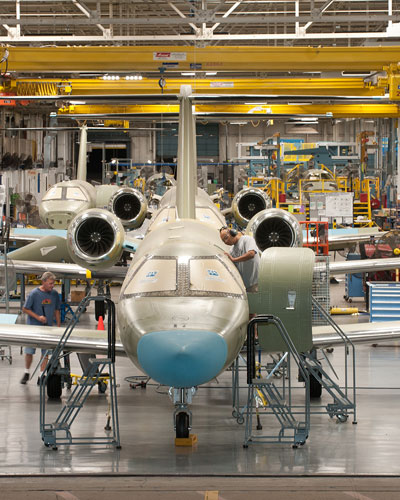 Our round bars, rods & wires are used in a wide range of applications and various industries. Below are a few of them:
Gas Processing Industries
Petrochemical Industries
Power Generation Industries
Food Processing Industries
Chemical Industries
Oil & Gas Industries
Fertilizers Industries
Sugar Industries
Stock Availability of Stainless Steel Round Bars, Rods & Wires
We maintain huge inventories of all standard sizes and grades. Please send us your complete requirement and we will send you the availability with the best quote for Stainless Steel.
Prominent Countries where we export SS Round Bars, Rods & Wires
Exporting Stainless Steel Round Bars, Rods & Wires to Singapore, Malaysia, Hongkong, Thailand, Indonesia, Taiwan. Other countires includes Afghanistan, Albania, Andorra, Austria, Bahrain, Bangladesh, Bhutan, Brunei, Belarus, Belgium, Bulgaria, Cambodia, China, Cyprus, Croatia, Czech Republic, Denmark, Estonia, Egypt, Finland, France, Germany, Greece, Georgia, Hungary, Iceland, Ireland, Italy, Iran, Iraq, Israel, Japan, Jordan, Kazakhstan, Kuwait, Kyrgyzstan, Lebanon, Latvia, Latin America, Liechtenstein, Lithuania, Luxembourg, Malta, Moldova, Monaco, Maldives, Mongolia, Myanmar (Burma), Nepal, North Korea, Netherlands, Norway, Oman, Poland, Portugal, Pakistan, Palestine, Philippines, Qatar, Russia, Romania, Russia, San Marino, Serbia and Montenegro, Slovakia, Slovenia, Spain, Sweden, Switzerland, Saudi Arabia, South Korea, South Africa, Sri Lanka, Syria, Tanzania, Tajikistan, Thailand, Turkey, Turkmenistan, Ukraine, United Kingdom, United Arab Emirates (UAE), Uzbekistan, Vietnam, Yemen.
Cities where we export Stainless Steel Round Bars, Rods & Wires
Exporting Stainless Steel Round Bars, Rods & Wires to Bangalore, Hyderabad, Ahmedabad, Chennai, Mumbai, Delhi. Other cities includes Suryapet, Jamalpur, Bhiwadi, Ballia, Ambala, Sadar, Udgir, Miryalaguda, Bansberia, India, Maharashtra, Karnataka, Andhra Pradesh, Kerala, Tripura, Benin, Puducherry, Mizoram, Manipur, Tadepalligudem, Betul, Nagapattinam, Bundi, Baraut, Buxar, Muktsar, Kolkata, Surat, Pune, Jaipur, Lucknow, Kanpur, Nagpur, Indore, Thane, Bhopal, Visakhapatnam, Pimpri and Chinchwad, Patna, Vadodara, Ghaziabad, Ludhiana, Agra, Nashik, Faridabad, Meerut, Rajkot, Gujarat, Tamil Nadu, West Bengal, Gujarat, Bihar, Rajasthan, Uttar Pradesh, Punjab, Haryana, Madhya Pradesh, Jharkhand, Chhattisgarh, Assam, Chandigarh, Orissa, Kalyan, Dombivali, Vasai, Coimbatore, Jabalpur, Gwalior, Vijayawada, Jodhpur, Madurai, Bhadreswar, Kasganj, Kalyani, Nagaur, Port, Blair, Datia, Hinganghat, Banswara, Nagda, Raipur, Kota, Guwahati, Solapur, Hubli and Dharwad, Virar, Varanasi, Srinagar, Aurangabad, Dhanbad, Amritsar, Navi Mumbai, Allahabad, Ranchi, Haora, Isa Town, Sitra, Budaiya, Jidhafs, Adliya, Hawalli, As Salimiyah, Malaysia, Al Hilal al Gharbiyah, Al Hilal ash Sharqiyah, Manama, Riffa, Muharraq, Hamad Town, A'ali, Al Hitmi, Al Jasrah, Al Jumaliyah, Al Ka`biyah, Al Khalifat, Al Khor, Al Khawr, Al Khuwayr, Al Mafjar, Mecca, Mongolia, Medina, Muzahmiyya, Riyadh, Jeddah, Hofuf, Ta'if, Sabah as Salim, Al Farwaniyah, Muscat, As Sib al Jadidah, Salalah, Bawshar, Doha, Abu az Zuluf, Abu Thaylah, Ad Dawhah al Jadidah, Al Arish, Al Bida ash Sharqiyah, Al Ghanim, Al Ghuwariyah, Dammam, Khamis Mushait, Buraidah, Khobar, Tabuk, Ha'il, Hafar Al-Batin, Jubail, Al-Kharj, Qatif, Abha, Najran, Yanbu, Al Qunfudhah, Abu Dhabi–AUH, Ajman – AJM, Sharjah – SHJ, Dubai – DXB, Fujairah – FUJ, Ras Al Khaimah – RAK, Umm Al Quwain – UAQ, Cyprus, Egypt, Iran, Iraq, Israel, Jordan, Kuwait, Lebanon, Syria, Turkey, United Arab Emirates, Yemen, Bareilly, Moradabad, Mysore, Noida, Jamshedpur, Malegoan, Gaya Jalgaon, Udaipur, Maheshtala, Tiruppur, Davanagere, Kozhikode, Gurgaon, Aligarh, Jalandhar, Tiruchirappalli, Bhubaneswar, Salem, Mira and Bhayander, Thiruvananthapuram, Bhiwandi, Bhilai, Nagar, Warangal, Cuttack, Firozabad, Kochi, Nellore, Jammu, Sangli, Miraj, Kupwad, Belgaum, Mangalore, Ambattur, Tirunelveli, Saharanpur, Gorakhpur, Guntur, Bikaner, Amravati, Akola, Kurnool, Bhavnagar, Dehradun, Durgapur, Asansol, Nanded, Waghala, Kolapur, Ajmer, Gulbarga, Jamnagar, Ujjain, Loni, Siliguri, Jhansi, Ulhasnagar.